2021's ART SEEN Benefit,
Silent Light
, transforms the grounds of the Walter Anderson Museum of Art into an illuminated wonderland inspired by nature and the winter solstice, featuring Anderson-inspired light installations, projections, and 3-D sculpture. 
Silent Light
outdoor installation is on view nightly, FREE to the public, accompanied by celebratory events.
(Opening Patron Party indoors on Dec. 9.)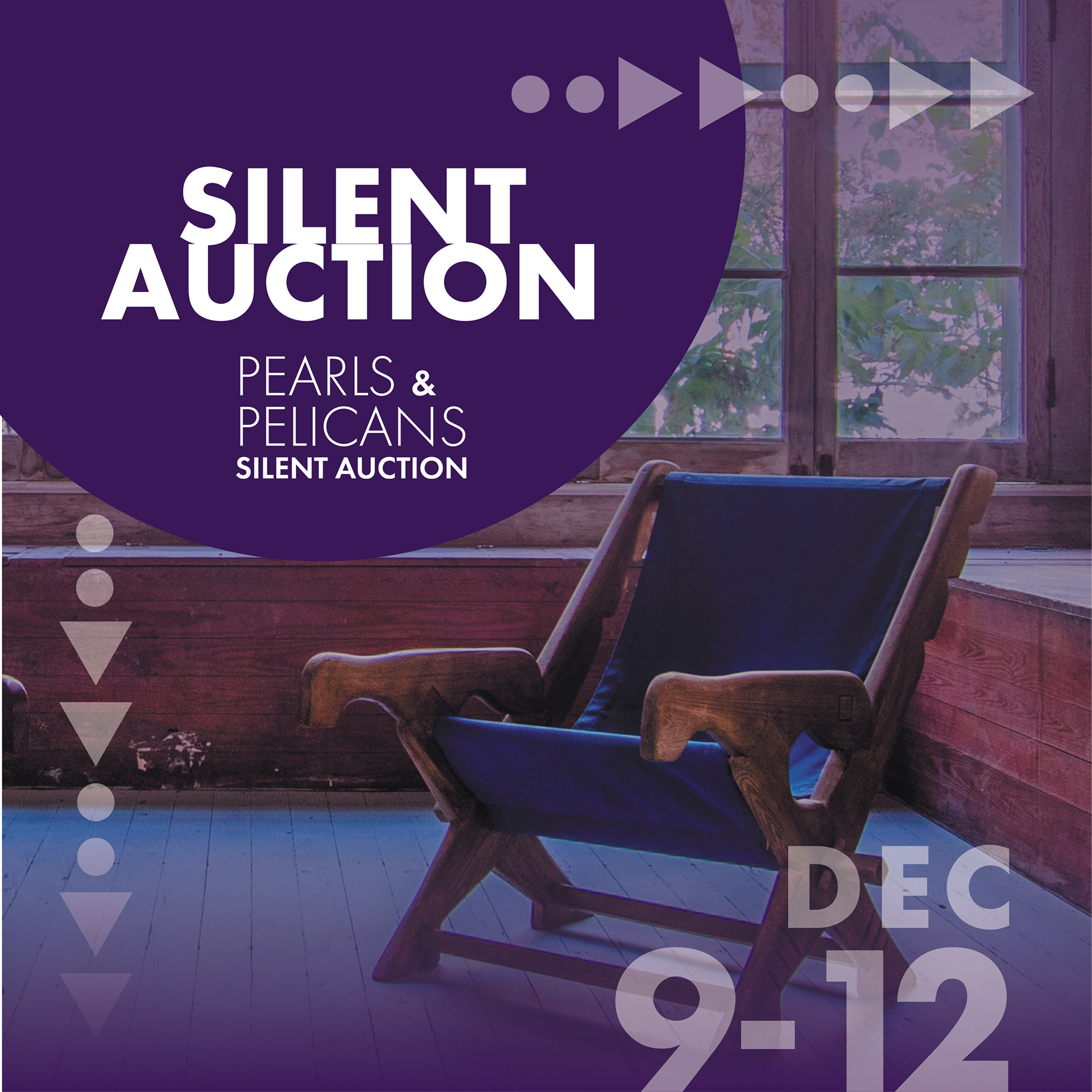 Silent Light
's Pearls & Pelicans Silent Auction commemorates the Museum's 30-year Pearl Anniversary with a multi-day auction of treasures, from experiences and trips to art, pearls, and jewelry. Virtual and in-person bidding commences at 6PM Thursday, December 9 and concludes at 10PM on Sunday, December 12. 
FREE to bid virtually or in-person (in-person bidding during Museum hours).
In-person bidding on the evening of Dec. 9 is reserved for Patron Sponsors.
​​​​​​​
pictured above: a rare pelican chair handmade after Walter Anderson's design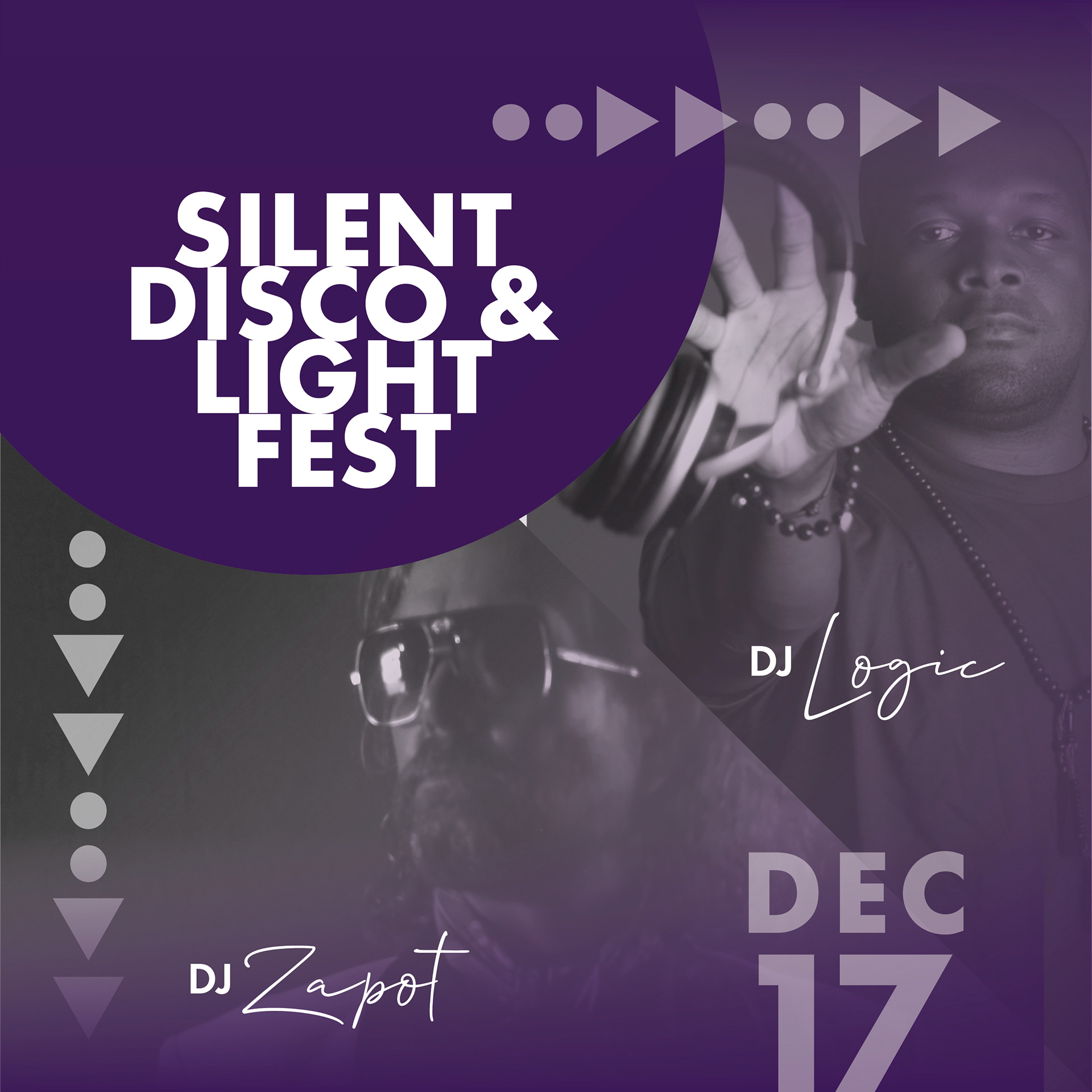 The most unique light party of its kind in Coastal Mississippi, featuring a variety of experiences, including one-of-a-kind projections of Walter Anderson art animated and digitally-mapped (by Colin McQuilkin Design) onto the facade of the Ocean Springs Community Center. 
Family-friendly. Food and drink. Hot choc. Come get illuminated.
A 6PM performance by singer-songwriter Cary Hudson is followed by a Silent Disco with DJ Logic and DJ Zapot – who send music and vibes directly to guests' personal LED-equipped wireless headphones. 
Admission to the festival is free; Silent Disco headphones can be reserved for $10.
ABOUT DJ LOGIC:
The theorem of turntablist as musician has been long proven in the capable hands of DJ Logic, who with jazz as his foundation has become a wax innovator by crossing genres and mixing his sound across the map. As one of the world's most accomplished turntablists, DJ Logic is widely credited for introducing jazz into the hip–hop realms and is a highly-respected session musician and an innovative bandleader. Since his emergence in the early nineties amidst the Bronx hip-hop scene, the New York City based deejay has been amassing a veritable mountain of collaborations, including a full-fledged band with members of Blues Traveler (The John Popper Project ft. DJ Logic), a trio with Steve Molitz & Freekbass (Headtronics), a jazz project with Georgian prodigy Beka Gochiasvili, and as a member of Grammy-winning Arturo O'Farrill & The Afro Latin Jazz Orchestra's The Offense of the Drum album. He also has a long list of other collaborations with artists ranging from the likes of Bob Weir, John Mayer, Medeski Martin and Wood, Christian McBride, O.A.R., Carly Simon, Marcus Miller, Jack Johnson, Vernon Reid, Warren Haynes, Charlie Hunter, Jack DeJohnette, Ben Harper, Mos Def, The Roots, Bernie Worrell, Bill Laswell, Melvin Gibbs, Fred Wesley, Sean Kuti and many more.
DJ Zapot (AKA Topaz McGarrigle) started his musical career playing saxophone on the streets of Austin, Texas in fourth grade. After high school at the Duke Ellington School of the Arts in Washington DC, he moved to New York City where he got his first record deal and began touring under the name Topaz. After many years wandering the globe he returned home to Austin. He is now the leader of Golden Dawn Arkestra, a rotating collective of Austin creatives spreading the message of love, light & tolerance. Over the past few years he has explored DJing as a way to spread his appreciation & collection of music; the pandemic forced musicians all over the world to find other ways to share music & performance. This led to a small group from GDA weekly live-streaming the "Sonic Healing Sessions" spreading healing, hope and disco-afro-funk across the World Wide Web.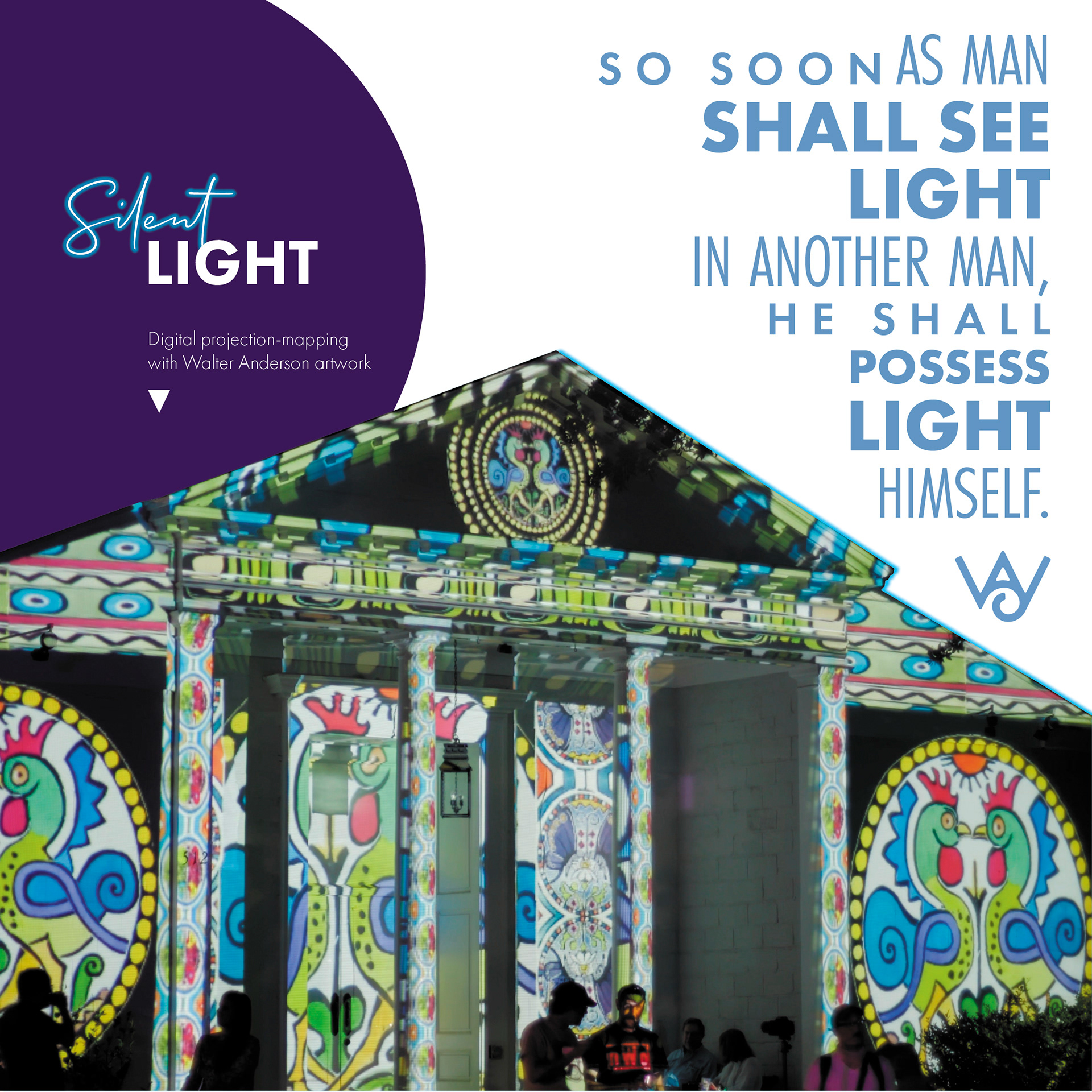 WALTER ANDERSON MUSEUM
of
ART
510 WASHINGTON AVE
OCEAN SPRINGS, MS